About Tangably, Inc.
Tangably supports the behind-the-scenes professionals that create the impossible every day. Our work starts with a human-centered approach, leveraging the creativity and passion of the world-class teams we work with through cutting-edge technologies we help deploy.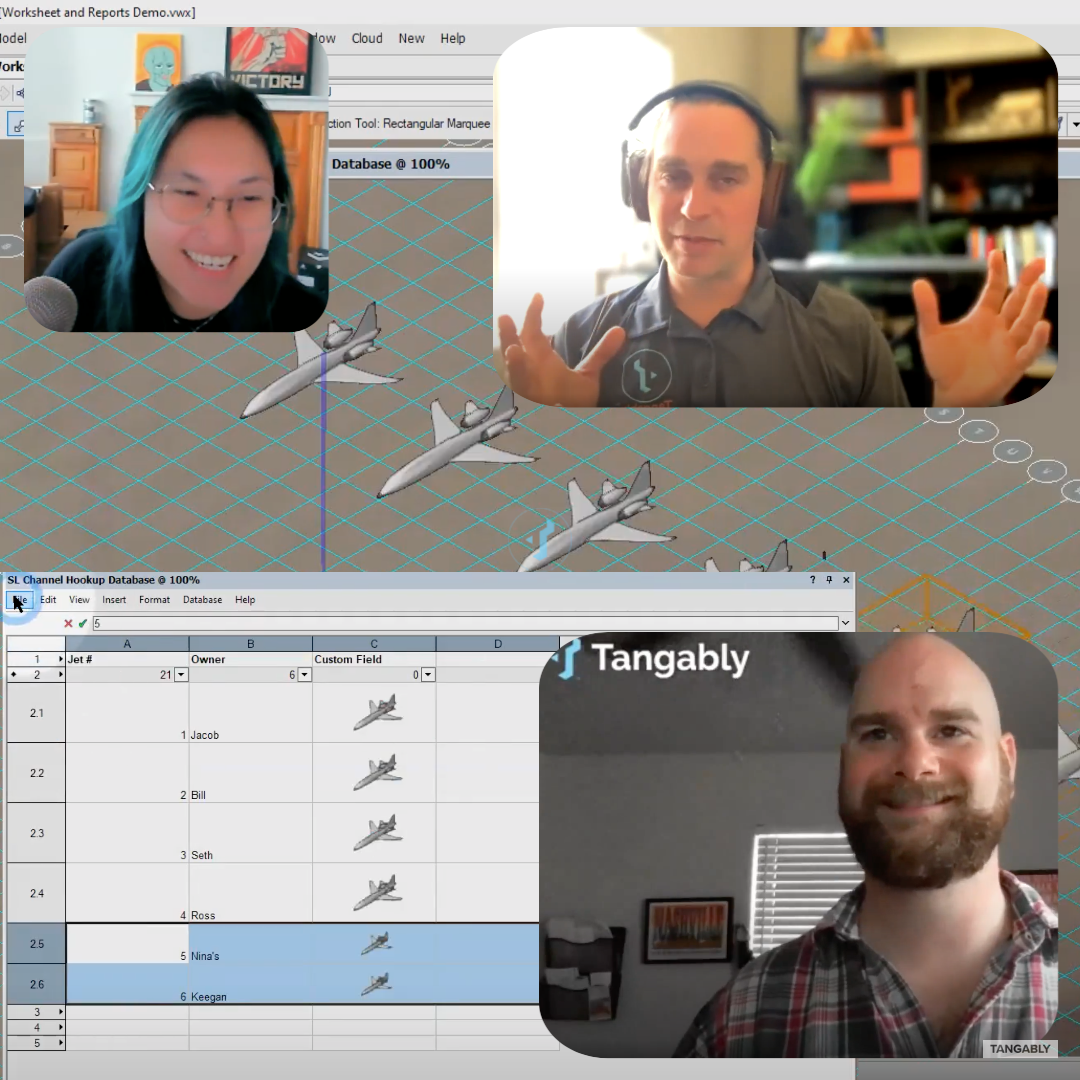 Decades of expertise in Building Information Modeling (BIM) and Event Information Modeling workflows take us beyond the consultant's generalist mindset, allowing us to communicate and implement more effectively with event design and production teams.
Our experience with organizational consulting and high-efficiency workflows means we never lose sight of the human element. Our goal is to improve the work day of every team member from the design and planning team, to the technicians, to the C-suite.


Supporting Teams That Scale
Tangably maintains long-standing working relationships with industry experts in entertainment design, architecture, building information modeling, and live event production, allowing us to scale our team on a project-by-project basis.
The long-term success of large-scale software and workflow updates in the event industry depends on having quality training available. Tangably develops best-in-class LMS (learning management systems) for clients allowing them to quickly onboard new team members as needed, regardless of location. These online solutions are doubly valuable for globally distributed teams .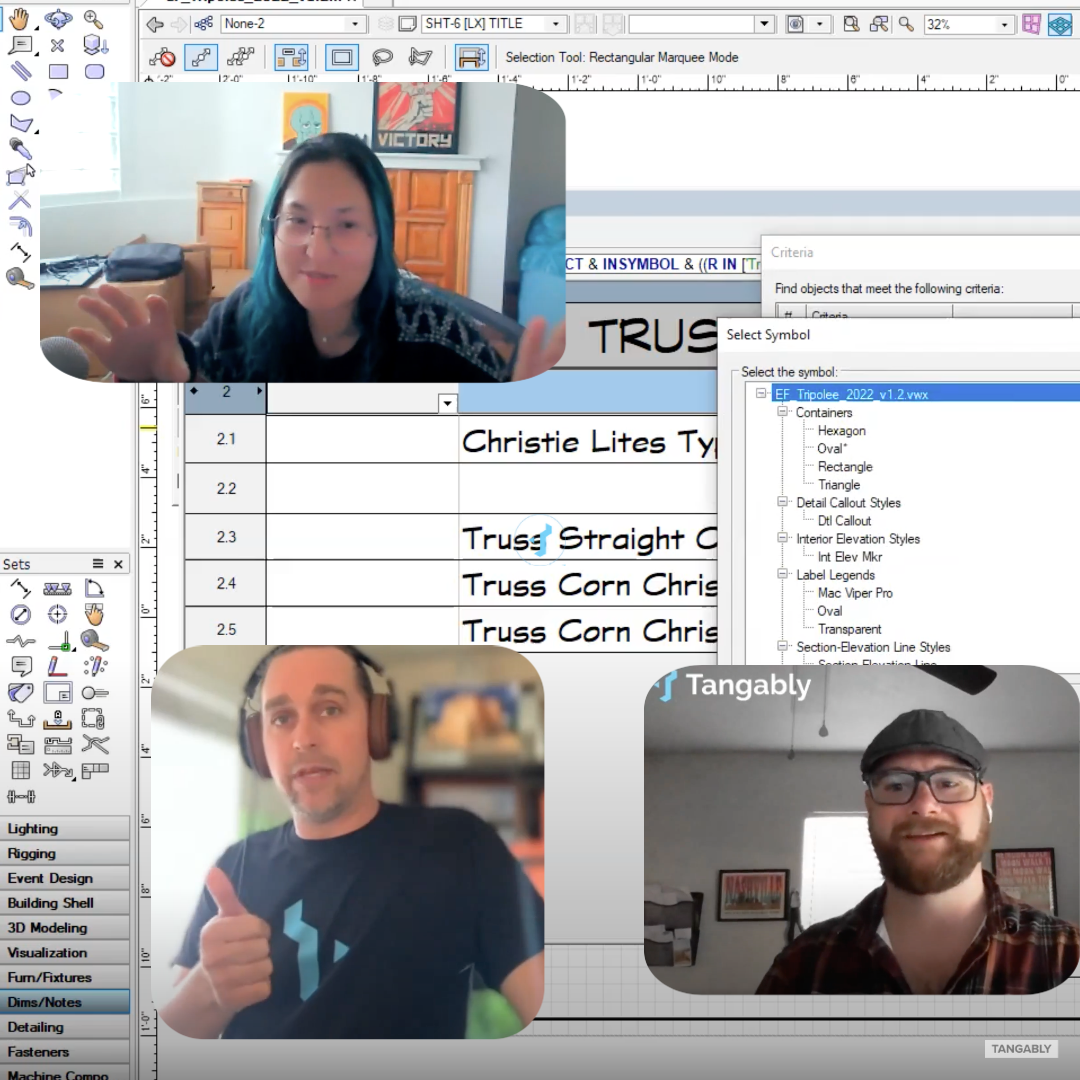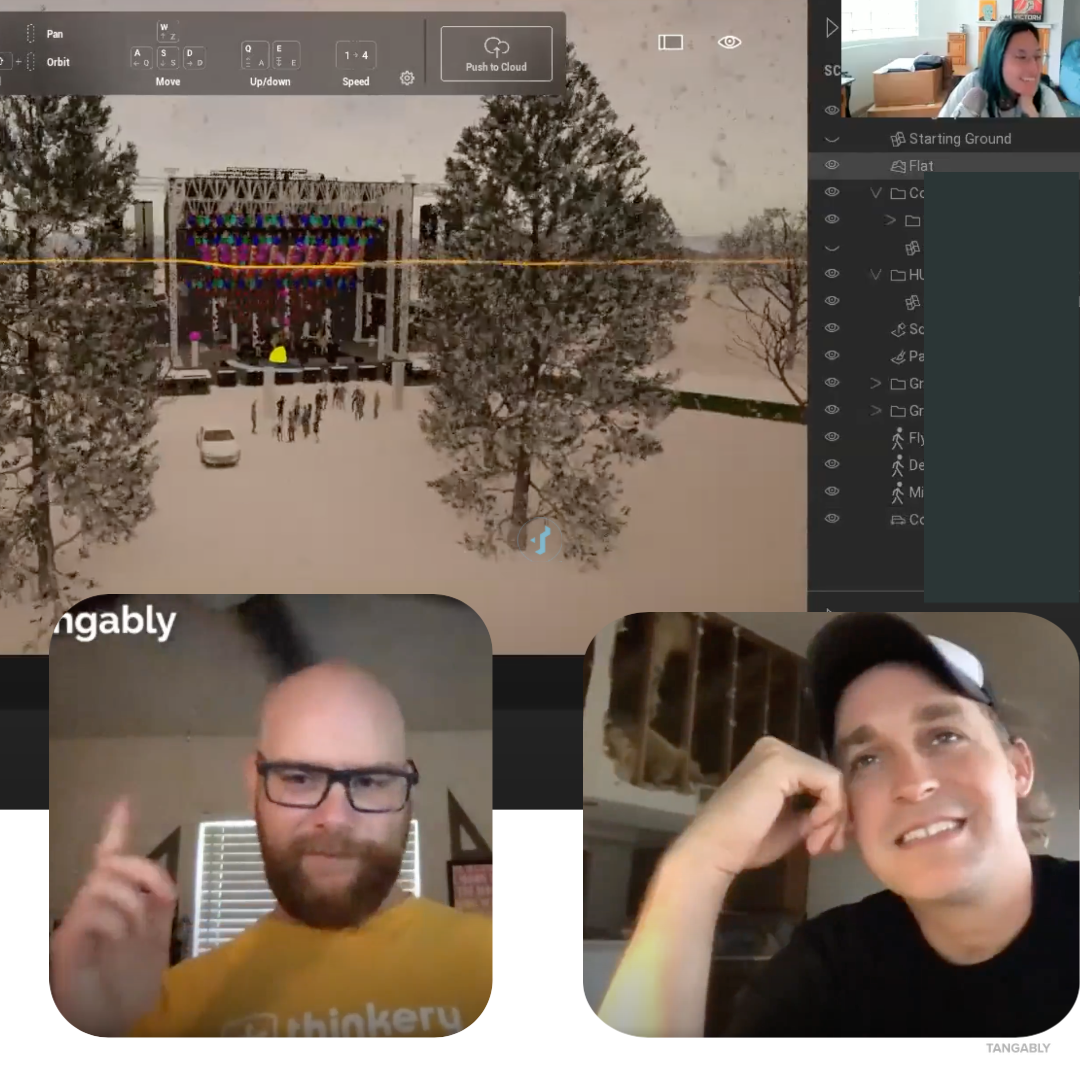 Maximizing Impact
Tangably is a design consultancy and training resource for professional designers, technicians, and firms seeking to optimize their workflow and maximize their impact. Together with our clients we are pushing the limits of what is possible in entertainment & event technology, film and television, and museum and cultural exhibition.