We OPTIMIZE + TEACH

Exhibition Design and Planning Workflows for Museum and Cultural Institutions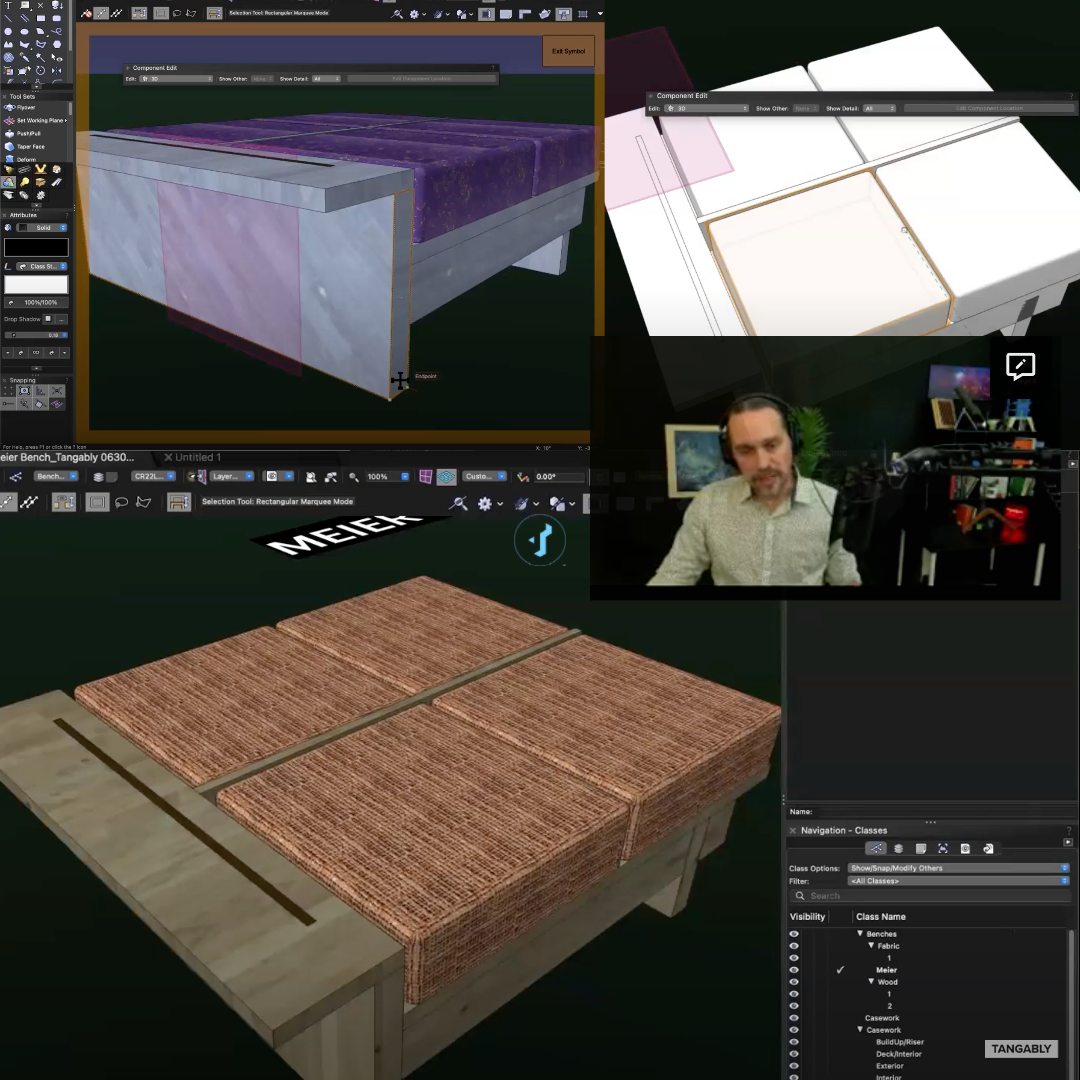 3D Modeling Casework and Furniture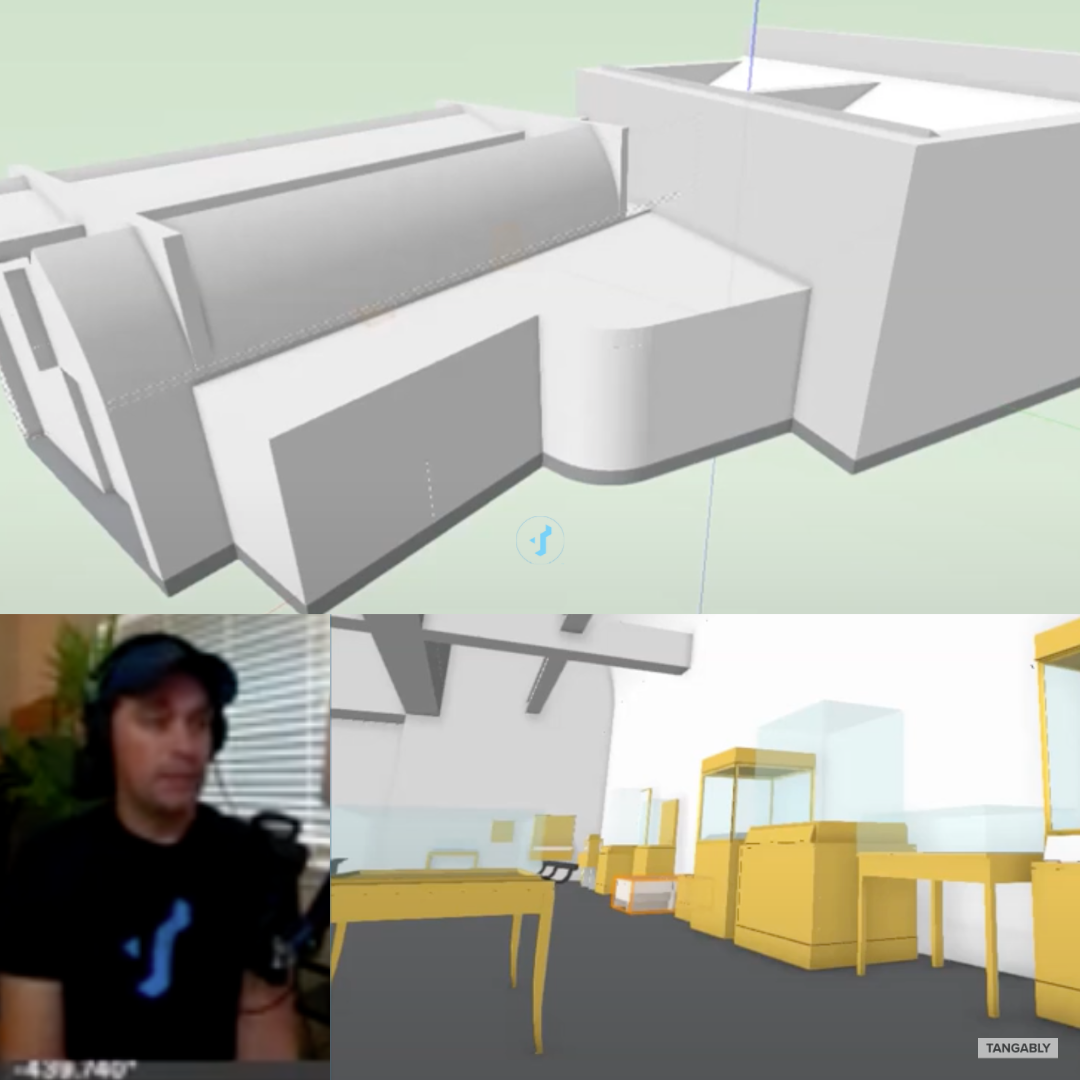 BIM Building Information Modeling Gal



leries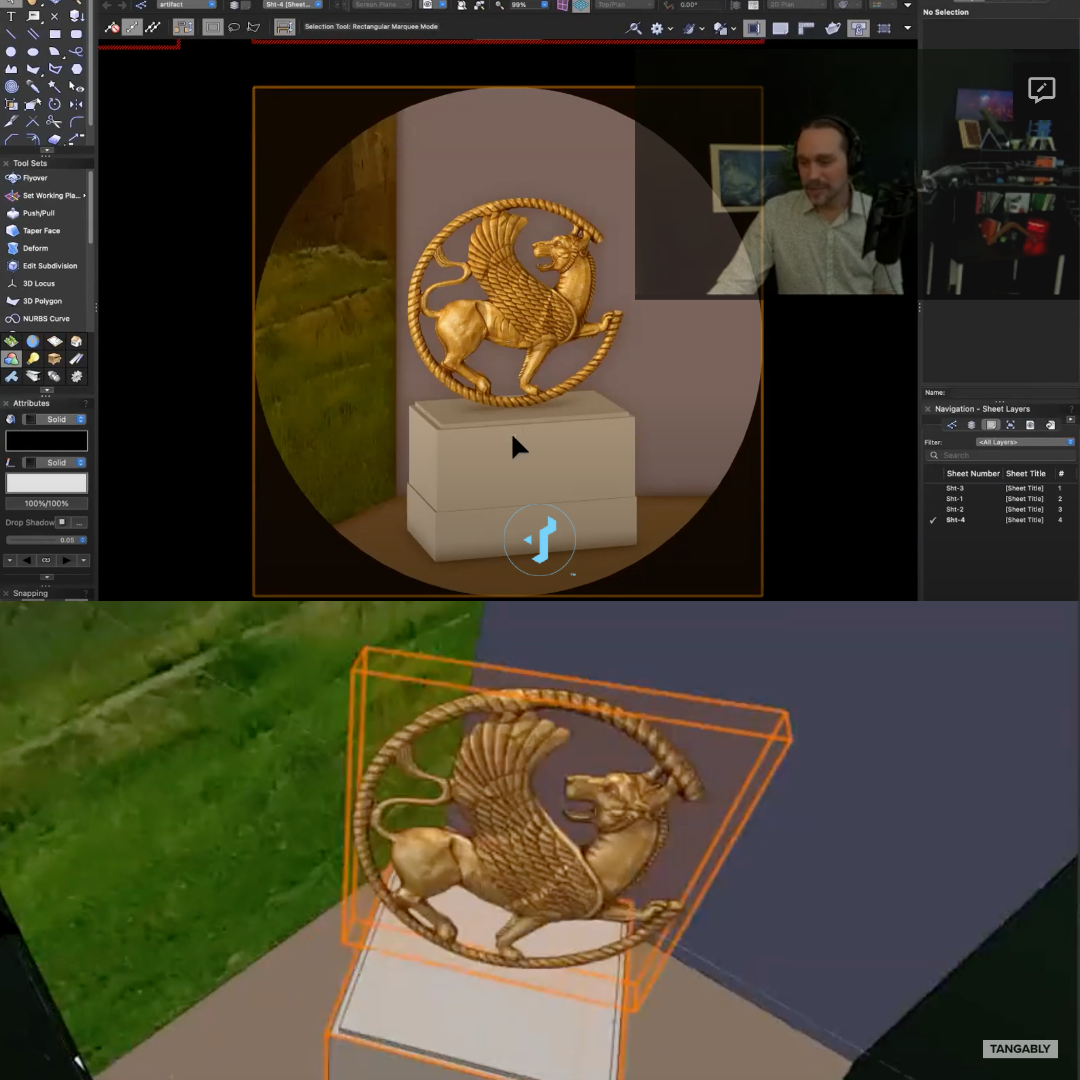 3D Artifact Creation And Rendering
How we support Getty Design Studio
In 2021 Getty Design Studio contracted Tangably to train their design studio staff of 12 on Vectorworks Spotlight, rapidly on-board and skill-up a new hire on her Vectorworks knowledge, create Building Information Models natively in Vectorworks software of some of the existing Getty Center gallery spaces, and create a library of 3D models of various casework and displays natively in Vectorworks as hybrid 2D/3D symbols. In 2022 the team at Getty returned to Tangably for more services and support in these roles.

Over the past couple years our team at Tangably has developed a great working relationship with the team at the Getty Design Studio. Recognizing Tangably as a force multiplier in their operations, Getty now plans and budgets our support and expertise into their fiscal year projections. We are honored to work with Getty Center as a cultural institution and are delighted to support a skilled team of designers and planners and we look forward to continuing to support Getty Design Studio and their new hires for many years to come!

How can Tangably sharpen your team?
Getty started with these services:
Guided Team Coaching

and Training in Vectorworks and related software.

Rapid Onboarding

of new team members to Vectorworks software and related team oriented design and planning workflows.

Create Building Information Models

(BIM) of galleries natively in Vectorworks format.

3D model asset libraries

of exhibit casework, displays, and exhibition proposals.



Getting started is easy!
Let's make some time to discuss where you are and where you are going with you and your team. Schedule a virtual coffee session below to discuss your team's desires in your digital design and planning workflows. You may invite teammates to the conversation by clicking Add Guests after confirming a date and time. We look forward to meeting you!