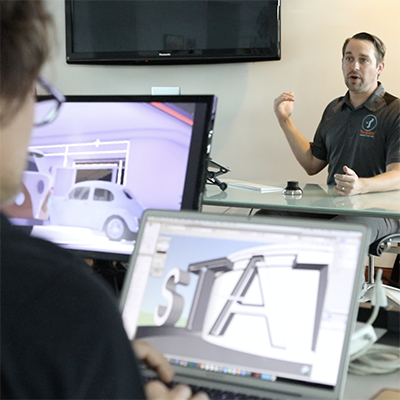 "Entertainment and event companies stand to benefit immensely from formal implementation of Information Modeling "BIM" practices that have been perfected over the past 30 years in the more traditional architecture and construction industries. Our team is built to bridge those two worlds."
Jacob Dale Peters - Founder & CEO @ Tangably, Inc.
Jacob founded Tangably, Inc. in 2015 with a vision of creating a resource for the event technology and entertainment industries with respect to implementing contemporary team workflows and design methodologies.
For two decades his experience has spanned the industries of entertainment design & technology, architecture, and real estate development. His clients included: Sirius XM Radio, CNN, TimeWarner, Manhattan Neighborhood Network, Lawline, and San Antonio Zoo. In 2003 he was a Founding Partner and Construction Administrator of Roscoe Properties.
Jacob has presented about Information Modeling "BIM" and Vectorworks software at industry events including: Live Design International (LDI) in Las Vegas, Vectorworks Design Summit in Chicago, the American Institute of Architects (AIA) Convention in Philadelphia, and Architectural Record Innovation Conference in San Francisco. Jacob is a repeat guest presenter for Nemetschek Vectorworks and Novedge. He has served as the Leader to Vectorworks User Groups in New York City, San Francisco, and Santa Monica, CA.
His formal education includes a Master of Architecture (M.Arch.) at University of Texas and a Bachelor of Fine Arts (BFA) in Technical Design for the Stage at Texas State University.