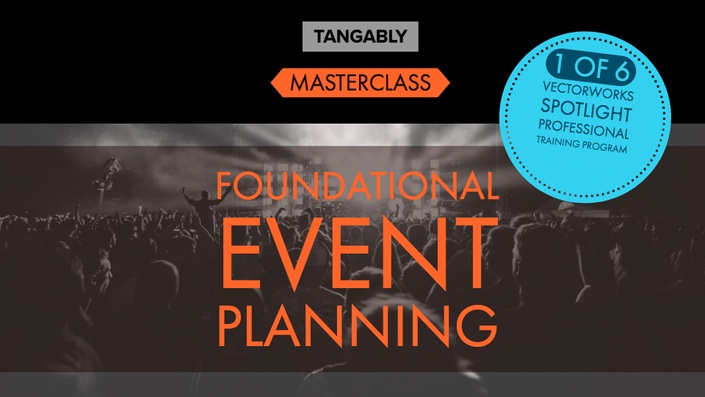 2018-S5-L1: Foundational Event Planning | Sept 17 to Oct 7, 2018
A 3 week masterclass on fundamental skills with Vectorworks Spotlight
3 week foundational skills course

starts Monday September 17, 2018
This is a three week comprehensive, project-based, online training approach to exploring foundational professional skills with Vectorworks Spotlight design software.
Through industry expert guided lectures, supporting exercises, online training manuals, and weekly group Q&A webinars you will develop an understanding of tools, menus, commands, and workflows used to create and organize an event plan within Vectorworks Spotlight design software.
This masterclass starts on the ground level and builds up from there. We will explore and practice the essential knowledge, skills, and best practices used by fellow entertainment professionals.
Attend and participate online, at your office, from your home, favorite conference room, or on the road to your next gig from your mobile device.
---
Enrolled participants in this 3 week masterclass can expect to:
Accurately setup a basic design model relative to scale and basic publishing requirements.
Develop a firm understanding of clicking behavior, snapping function, toggling between tool modes, and incorporating accurate constraints within the design model file.
Learn about the universe of Vectorworks Spotlight Design Software and how 2D & 3D objects, classes, design layers, sheet layers, viewports, and annotations connect together to support a contemporary model-based iterative design workflow.
Begin to organize and navigate a design model for accurate and successful collaboration with other entertainment industry professionals that use Vectorworks Spotlight and related software.
Practice an integrated 2D & 3D modeling workflow, which will be used in light plots, documentation, spatial analysis, report generation, document publishing, and presentation illustration.
Access industry related resources from external libraries of 2D & 3D elements.
Understand how to create and manage graphic attributes and resources within the design model including hatches, tiles, fills, and line types.
Begin to develop an understanding of Information Modeling concepts by creating objects with associated data.
Your Instructor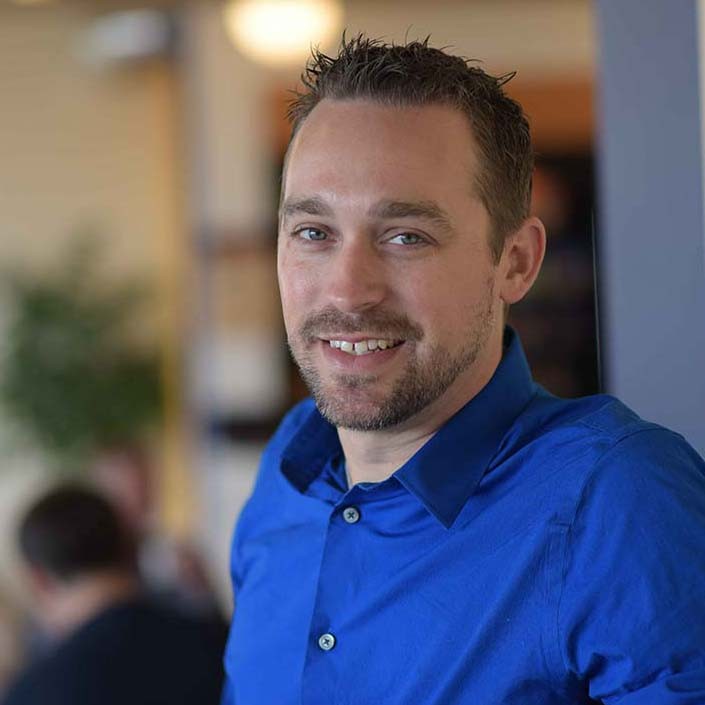 Jacob bridges two decades of industry experience and dual professional degrees in Entertainment Design and Architecture. He has been using Vectorworks as an essential 3D design, CAD, and rendering tool for two decades.
Jacob has served as a training consultant to professionals ranging from major motion picture set designers and live entertainment lighting designers to leading architecture firms.
You can learn more about Jacob on his LinkedIn profile: https://www.linkedin.com/in/jacobdale/
Who Should Participate
Those who work in events, AV, lighting design, scenic design, film and anyone interested in upgrading their entertainment design workflow with Vectorworks Spotlight should participate in this masterclass.
Join us if you are just getting started, or if you're an industry veteran looking to re-build solid foundational skills with Vectorworks Spotlight Design Software.
Enrollment in this Masterclass includes:
Weekly batches of project based training exercises and pre-recorded video lectures
Commenting and discussion feature integrated within each lecture where enrolled participants can discuss, ask questions, share screenshots about the lecture and related assignments with the instructor and other enrolled participants
Weekly Group Q&A Livestream Webinars with Masterclass Instructor and fellow enrolled participants
Periodic skills quizzes
Lecture-integrated supportive text and image based digital workbooks
Downloadable exercise files in .VWX 2018 format (when appropriate)
Downloadable supporting worksheets (when appropriate)
Downloadable shortcut reminders & tip sheets (when appropriate)
Personalized masterclass completion certificates

available in PDF format to participants that complete and submit all lectures, quizzes, and assignments by official masterclass conclusion date
Instructions on how to list Tangably masterclass completion credentials on LinkedIn and other professional networks

Enrolled Participant Reporting

At the end of each masterclass Tangably provides a custom report summarizing enrolled participant completion rates.

One year of member access to the Tangably Network

A professional online private network for Vectorworks software professionals - members can discuss tips & tricks, post & view job listings, post classified ads, participate in LIVE chat discussions, message other members directly, view and RSVP to a calendar of industry events + webinars + training opportunities
NOW ENROLLING!
Enrollment closes Wednesday September 12, 2018

Industry Expertise
This course is a 3 week instructor-guided exploration and practice of the tools and workflows used in Vectorworks Spotlight Design Software by industry professionals. It is taught by an Industry Expert Instructor with two decades of experience utilizing Vectorworks Design Software on real-world projects.
Project Based Instruction
This course is designed as project-based training. Each course module will focus on using tools and workflows within Vectorworks Spotlight software to build on a digital model of a project grounded on real-world constraints and simulated client demands and requests.
Comprehensive Training
Whether you are new to the industry looking to get a handle on the state of the art software, or an industry veteran that has decided to take your design workflow to the digital world, this course will propel you forward in your practice.
State-of-the-art Professional Skills
Vectorworks Spotlight Design Software is used by a majority of professional designers in Live Entertainment, Lighting, Audio/Visual, Major Motion Pictures, Television, Theatre, Corporate Event, and Exhibit Design.
PREREQUISITES
Before considering this masterclass you should comprehend:
drafting concepts including:

plan and elevation projections
scale vs. actual size
drawing units

basic mouse and keyboard operations
operation of a Mac or Windows Operating System
Participants must provide or have access to their own computer or workstation with the most recent version of Vectorworks Spotlight software and installed latest Service Pack release (currently Vectorworks 2018, Service Pack 2).*
A two button mouse with a scroll wheel, trackball with left and right buttons, or a multi-touch input surface is recommended.
Download a FREE 30-Day Trial of Vectorworks Spotlight 2018 at
http://www.vectorworks.net/trial
*PLEASE NOTE: Tangably is not affiliated with Nemetschek Vectorworks and does not sell or distribute Vectorworks Spotlight software. Therefore, if you are enrolling in a Tangably Masterclass or Tangably Training Program, it is your responsibility (or your employers) to secure or plan to acquire a fully functioning copy of current Vectorworks Spotlight software (valid throughout the duration of instruction) before enrolling.
Frequently Asked Questions
I have a busy work schedule. Will I need to take time off from my job in order to participate in this Masterclass?
Not at all. All of the lessons are pre-recorded and available to watch whenever its convenient for you. The live Q&A sessions happen weekly and include morning, midday and evening sessions, so you can join the session that best fits your schedule.

What if I have a question on a specific lesson; do I need to wait until the weekly Q&A to get an answer?
No need to wait. Below each lesson video you'll find a place to submit any questions you may have. In many cases you'll see an answer posted (either in text or video format) within a couple of hours.
What happens if I don't complete the Masterclass by the official end date?

We understand that folks in our industry can get busy. You'll have full access to the Masterclass, including the answers to any questions posted by you and your classmates for a full year from the start date.
Will I receive a certificate of completion after finishing the Masterclass?
Yes! Upon completion of your Masterclass you will receive a unique and verifiable certificate of completion from Tangably. Employers and clients can use this certificate to verify your level of expertise.
Do I need to purchase design software in order to enroll?

In most cases no. Tangably Masterclasses are fully compatible with the free trial versions of ay Vectorworks design software. Keep in mind that most trials expire after 30 days, so you'll want to make sure you complete your Masterclass by the time the trial period expires.
What is your refund policy?

If you're unsatisfied with your Masterclass for any reason, simply notify us within 30 days of your class start date and we will refund 100% of your purchase price.
I'm part of a design team. Do you offer group discounts?

We do! Click here to inquire about Tangably for teams!
VECTORWORKS SPOTLIGHT MASTERCLASS CALENDAR