Tangably has worked with leading Entertainment Technology + Design professionals around the world since 2014.
On Tour? Ready to start today? Many freelancers and small teams choose our self-paced Vectorworks Spotlight Mastermind Program.
Your success is our mission.
- Team Tangably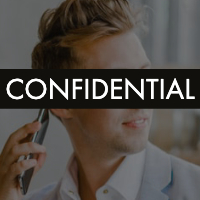 "These online courses are fantastic!
Our team really benefited from the on-demand and self-paced design of the lectures.
I recently worked for a global leader in audio / visual & event technology. During that time or team of 74 professionals across multiple departments were enrolled in Vectorworks Spotlight online training courses by Tangably.
I now work for a different event technology company in New York.
We are enrolling my new crew with Tangably"
- Michael R. Director Staging Services, CONFIDENTIAL | New York
Our team is consistently over-joyed to receive radiant testimonials from our clients. Wouldn't your team prefer to have an exhilarating training experience as well?
Read some of the awesome testimonials from our happy clients.
All brand names and logos are the property of their respective owners, are used for identification purposes only, and do not imply product endorsement or affiliation.